Treatment of an enlarged prostate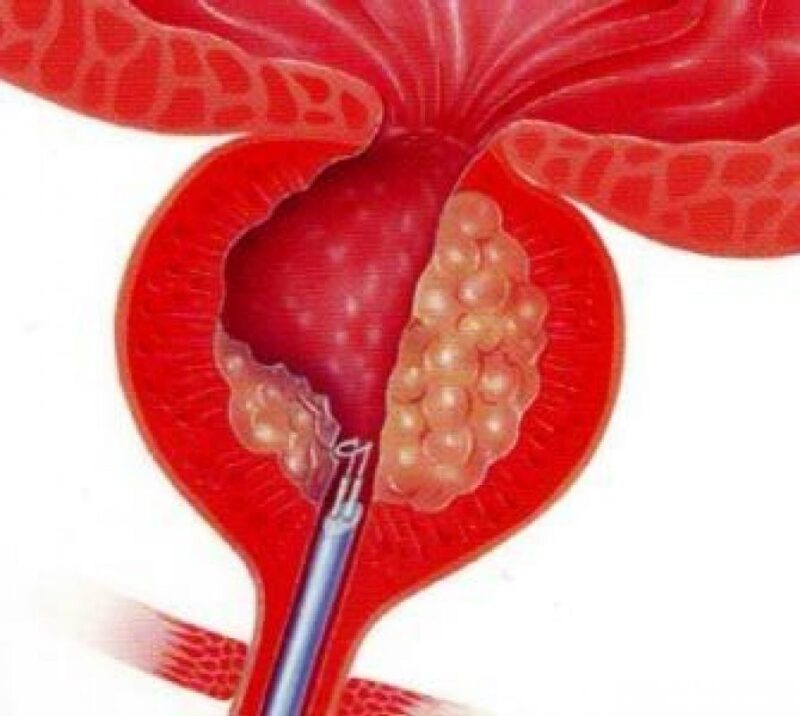 If a benign enlargement of the prostate is detected, the urologist usually gives advice for surgical treatment. This can be done by undergoing a Trans Urethral Resection of the Prostate, also known as a TURP.
The Prostate Centre Europe in Gronau offers not only normal TURP treatment, but also TURP laser technology, as well as all the other possibilities for the treatment of an enlarged prostate. Urologist and chief physician Dr. Witt will determine the best suited treatment for your needs. Even if you are already being treated by a urologist, you can always contact the Prostate Centre Europe.
What is the length of stay for treatment of an enlarged prostate?
The hospital stay for TURP treatment is approximately four days and you will be admitted one day before the procedure. You have several, extensive preliminary examinations which include some laboratory tests and you will also have a personal conversation with the anaesthetist, cardiologist and urologist.

How does TURP surgery work?
The urologist removes a part of the prostate through the urethra using the TURP technique. A hollow tube is inserted through the urethra up to the prostate. The prostate gland is then scraped in order to enlarge the urinary canal. The tissue removed is sent to the laboratory for further investigation where it is examined to verify if the tissue is benign. After two to three days you will receive the results of the biopsy.
Make an appointment for TURP surgery
Would you like to receive more information or make an appointment? Please contact us without any obligation. 
Link: contact us
Aftercare with an enlarged prostate?
Once the catheter is removed, you will receive a letter of discharge in which your medical file is described. After three months, you should return for a check-up. This can also be done by your own urologist in the Netherlands.